Mainichi no Haiku ~
Everyday Haikus
by Rui Chan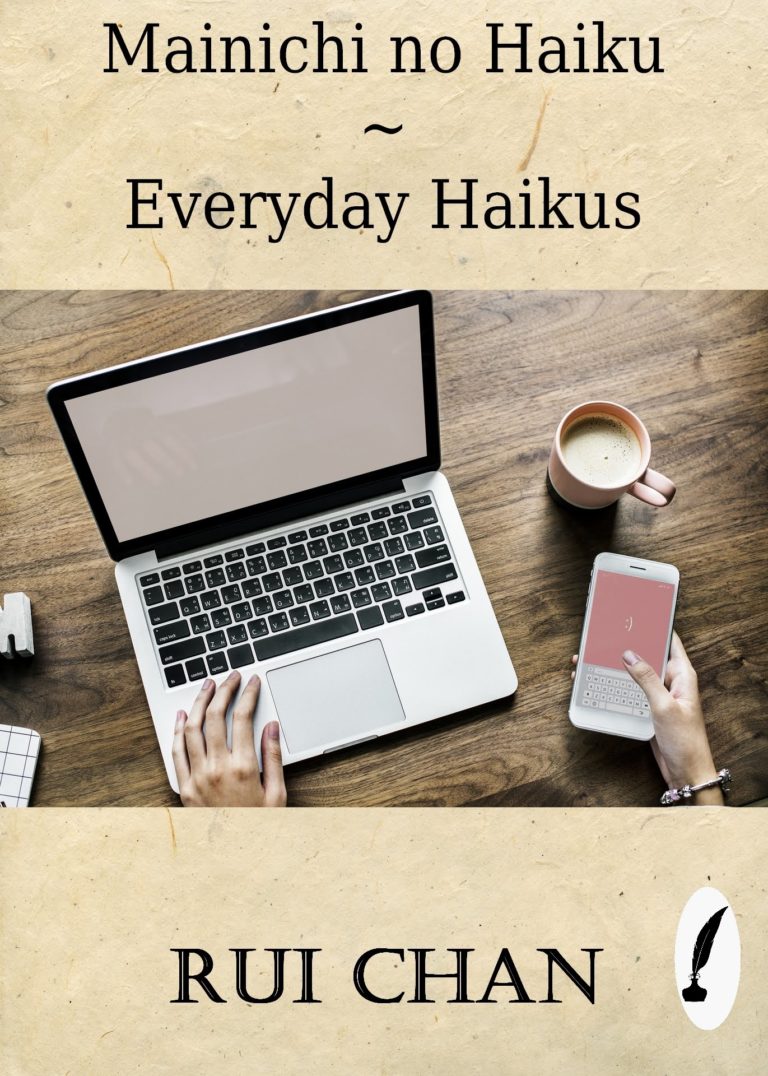 Haikus are poetic photos, fixing an instant despite its transient essence. Just like pictures, they can show a wide landscape or dwell on an otherwise unnoticed detail.
Like a photographer with their camera, haijins (haiku writers) often keep a notebook near at hand, ready to shoot on any occasion.
From sublime to mundane, everything is an inspiration. That's the idea behind this collection where simplicity and complexity converge, just as they do in the three lines that make the Japanese poem.
From page to page, discover haikus and photos and explore everyday life, with its routine and its surprises.