Geiko Monogatari ~
Tales of Geishas
by Rui Chan, Chloé Boffy, Marco Polo, Vé-èf, Julia Deremy, Lilou et Ryô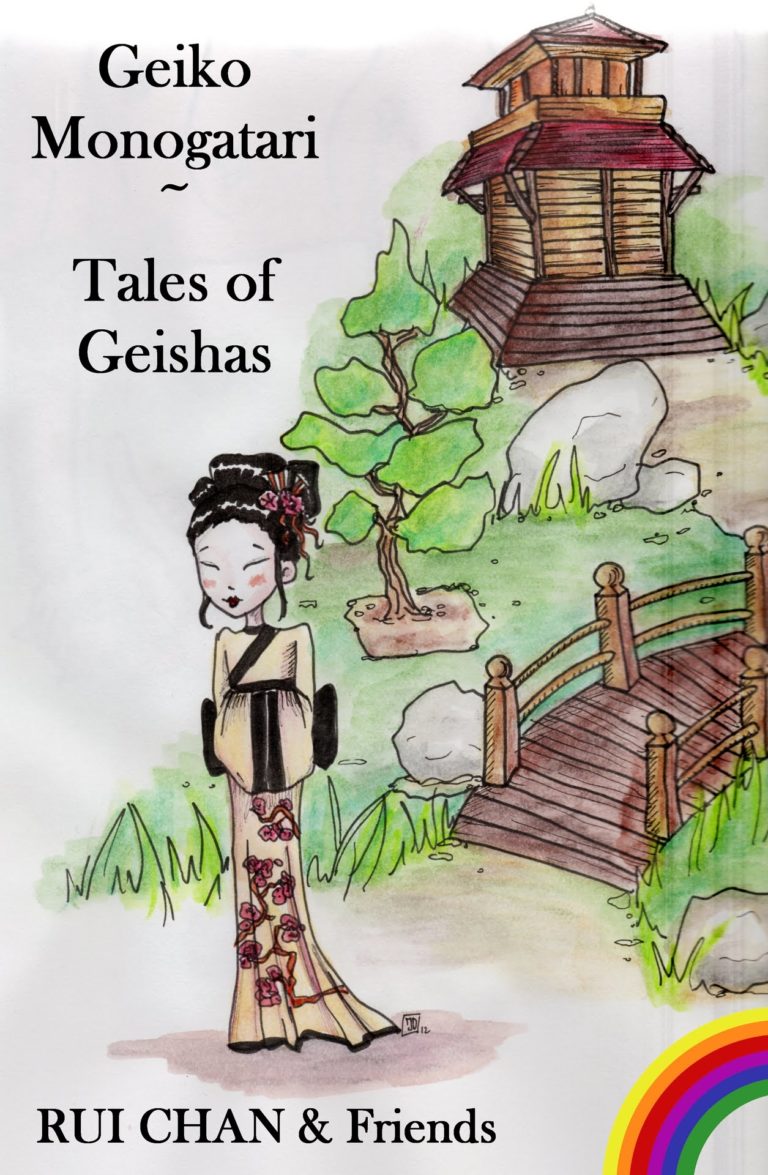 Flash Fiction, Art & Poems
Charming, mysterious, sensuous… Geishas are almost mythical characters within Japanese culture. 
This collection offers the vision of seven writers and artists on those elusive, and in fact little known women. 
Discover them, admire them, invent them… And enter an exotic world with a touch of eroticism.

For mature readers. (18+).